The Dee Autumn Head takes place on the River Dee in Chester. Crews race from the A55 'motorway' bridge to Dee Lane. A distance of just under 4000m.
It is a processional head race with events for all boat classes and age groups.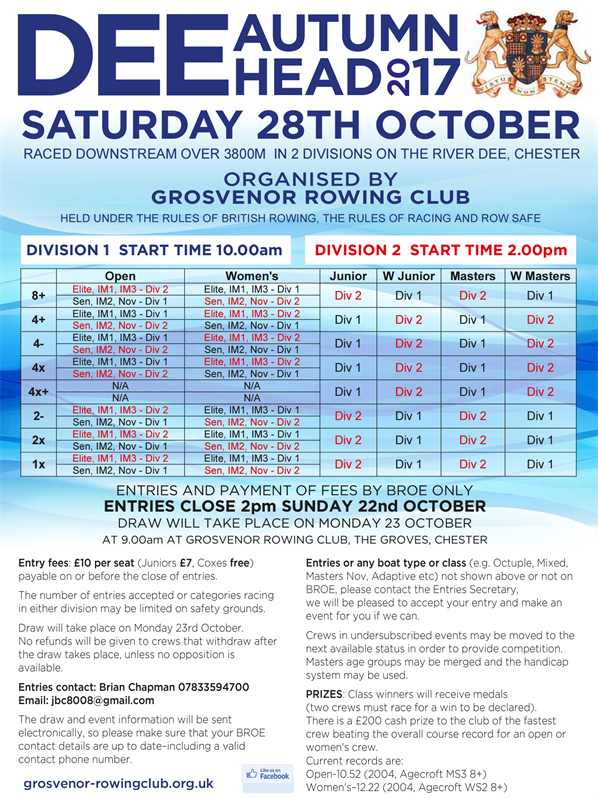 2016 Results. HERE
2016  Draw. With boating times.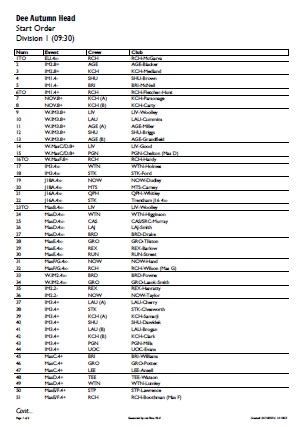 _____________________________
The event is held under the Rules of British Rowing, the Rules of Racing and Row Safe.
Information for Competitors:
Queens Park High School are providing car parking for £3 per day. 
Queen's Park Road, Chester, Cheshire CH4 7AE,
Safety plan
Event Risk Assessment Dee Autumn Head