---
The junior squad are our potential stars of the future.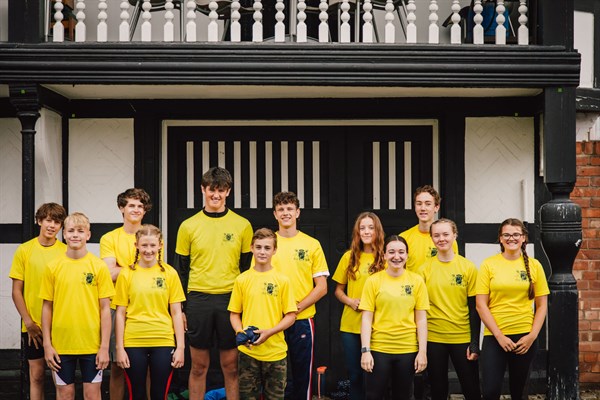 Recent Successes

:
Deva Junior Regatta 03/07/21. Matthew & Henry (J18 2X), Freddie & Joe (J14 2X)    
Warrington Regatta 24/07/21.  Oliver Harris & Matthew Walker (J15 2X), Lucy Naylor & Daisy Crawford (WJ15 2X), Lucy Naylor, Daisy Crawford, Sofia Hardy, Isla Russell & (cox) Toby Abbott  (WJ15 4X+), Freddie Allwood & Joe Datnow (J14 2X), Joe Datnow (J14 1X)
Our recruitment programme is now complete for Spring/Summer 2021 as we have reached capacity.
Please continue to register your interest. New applicants will be placed on a waiting list which will be reviewed in Autumn 2021.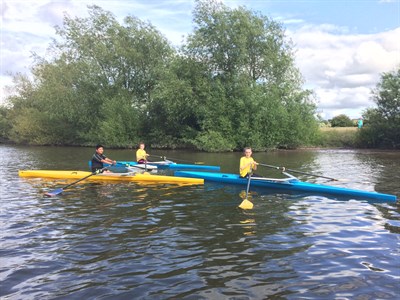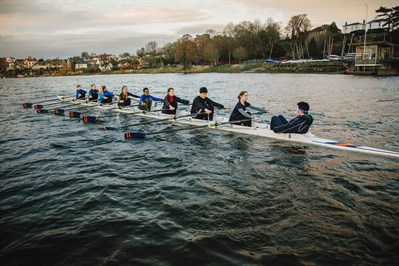 Athletes will be taught to row in our playboats and then progess to singles,  doubles, quads and even in the octuple as shown - this is one of the fastest boats on the river!
All coaches are British Rowing Qualified and DBS checked.
Please fill in the form (below) for details and we will schedule a date for you to come and enjoy your first session.